Helping Your Event Build Success
At Fire Dancers of Texas, our business is helping your event succeed. Whether you need help with event planning, need decoration design support or need to change up your events image to get a larger public reaction, we've got programs and services you need to make your party, event, or concert rock.
Founded by Jay Chaney in 2010, we've grown exponentially since and have over 400 events experience in helping event production companies and individuals develop successful and powerful shows which led to return customers and a very large professional network. Our focus is finding areas where your event could be more desirable and successful and then helping you develop the path to get it there.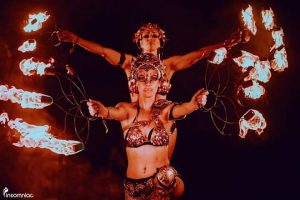 Professional Services
We offer a variety of professional entertainment services that help you achieve your events goals. We have a very diverse collection of custom built fire tools that we have coordinated and choreographed performances with including S staffs, fire snakes, and fire swords, ornate fire headdresses, dragon staff, double staffs, fire fans, contact staff, palm torches, and giant barrel poi. All of these tools are given an additional wow factor by adding a special blend of elements and chemicals to create magical sparkly fire and even brilliant bright colored flames.
We understand that fire is not always the answer to all entertainment so we have developed some other props to be alternatives to fire. These include high intensity colored smoke bombs, 160 pixel HD allocated led's which allow for custom images to be uploaded including your companies logo, a transparent bubble for floating costumed models/ mermaids, micro pyrotechnics including fountains/ colored sparklers, fire props including lanterns for stage ambiance, custom day specific props ( holographic reflective props and silks), and multiple fully coordinated outfits/ costumes to match the themes of the events and keep a fresh look.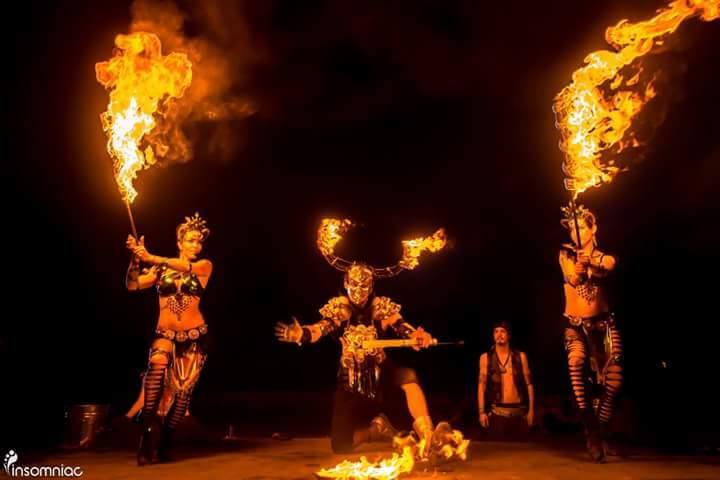 Your Event
Our dynamic performances are nothing without you so that is why we provide services to events of all sizes and in a variety of different fields. Whether you're just starting out, just having a private party for friends, or need to just entertain high-level executives, our performer fit the bill.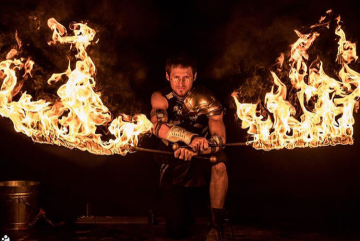 Amazing Results
We've worked with every style event from 16 year old birthday parties to 5 Star Casinos and everything in between. When you hire Fire Dancers of Texas we provide a guarantee that if you hire us you will see amazing results!